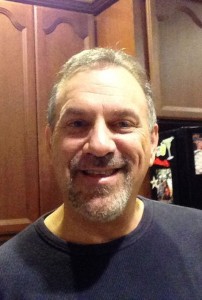 Dear Friends,
How do we treat a gift? Depending on the giver, we may treat it with delicacy or delight.
God has gifted His church with workers, yet often this gift is ignored or abused. We fail to recognize and acknowledge the gift that God has given us in these professional church workers, whether it be a pastor, a DCE, a principal or teacher. Ephesians 4:11-16 tells us that God gave the gift of these workers to equip the saints for works of ministry. Paul writes, "And He gave the apostles, the prophets, the evangelists, the shepherds and teachers, to equip the saints for the work of ministry, for building up the body of Christ, until we all attain to the unity of the faith and of the knowledge of the Son of God, to mature manhood, to the measure of the stature of the fullness of Christ, so that we may no longer be children, tossed to and fro by the waves and carried about by every wind of doctrine, by human cunning, by craftiness in deceitful schemes. Rather, speaking the truth in love, we are to grow up in every way into him who is the head, into Christ, from whom the whole body, joined and held together by every joint with which it is equipped, when each part is working properly, makes the body grow so that it builds itself up in love." (Eph 4:16). He gave! That's a grace word! We received from God, as we always do, what is good for us. He gives us what we need, and maybe not always what we want, but when He gives, and what He gives, is always good! God doesn't make mistakes, and He always has a plan!
God has sent these workers to specific places, where He alone knew the full need, and has a plan for them. The writer to the Hebrews reminds us, "Obey your leaders and submit to them, for they are keeping watch over your souls, as those who will have to give an account. Let them do this with joy and not with groaning, for that would be of no advantage to you." (Heb 13:17). When the relationship between workers and members is a partnership, God's work is accomplished in marvelous ways. When it is more of a tug rope of who is in charge or who has the last word, it hardly ever works. By the way, God is always in charge, and He always gets the last word! In fact He is the living Word, Jesus! And as we keep our eyes fixed on Him, God blesses our ministry relationships!
So, why all the focus on the relationship between workers and congregations? Simply this, in the days and weeks ahead many ministries will be considering budget. Worker compensation is often seen as an "if there's anything left over" kind of item. There is an inherent danger in this kind of reasoning. It might be seen as not valuing the very gift that God has placed among you. The Apostle Paul writes, "Let the elders who rule well be considered worthy of double honor, especially those who labor in preaching and teaching. For the Scripture says, 'You shall not muzzle an ox when it treads out the grain,' and, 'The laborer deserves his wages.'" (1 Tim 5:17–18).
Now, I realize that there were times on a Sunday morning when the members of my congregation wanted to muzzle me, especially after 15 minutes of sermon time…okay, 20 minutes, but I hope you get Paul's point here. Paul was so concerned about this that he wrote in several Epistles, expressing concern. In 1 Corinthians 3:8 he wrote, "The man who plants and the man who waters have one purpose, and each will be rewarded according to his own labor." It is God who gives us purpose in life, and whether it is to serve as a garbage man or a physicist or a parish pastor, we each are to be rewarded according to the manner in which we fulfill our task. This, of course, has nothing to do with earning salvation, which is another free gift.
Would you be surprised to know that many church work professionals struggle to make ends meet? The average debt for a pastor completing a seminary education can range anywhere from $60-90,000. The District publishes a guideline for salaries on our website that lists a minimum for consideration. In many cases, this document isn't even consulted. Keep in mind it is only a guideline, but it certainly can help determine a reasonable range. There is a huge discrepancy among our ministries, often based on membership size, debt load and the like, but rarely considering the concerns of the worker. There is a huge salary discrepancy for Lutheran School Teachers, which can range anywhere from $8-15,000 less than their public school counterparts, who, by the way, aren't paid all that great either.
James writes, "If a brother or sister is poorly clothed and lacking in daily food, and one of you says to them, "Go in peace, be warmed and filled," without giving them the things needed for the body, what good is that?" James 2:15-16. This happens in the world all the time, but in some places it happens in the church when we fail to take care of our workers. Here's the real point: if our professional church workers are living paycheck to paycheck, and so concerned about survival, always looking over their shoulder for an oncoming bill collector, or gaining a reputation as someone who reneges on their bills, what does that do to the overall ministry? If workers are having to deal with the stress and fear of the unforeseen medical expense or the unexpected car expense, or sometimes even putting food on the table, how can they focus on God's call in ministry?
In 1 Thessalonians 5:12-13 Paul writes, "We ask you, brothers, to respect those who labor among you and are over you in the Lord and admonish you, and to esteem them very highly in love because of their work. Be at peace among yourselves." How these servants are treated is indeed a reflection on your ministry, whether in the church or in a school. God has placed them among us as His gifts, and we should care for them.
Many years ago we went through some struggles while on vicarage. It was a new program at the church and because of some circumstances, the early half of the year was tight. At one point we had $.63 in our checking account! We felt demoralized, like failures, and embarrassed to even ask the church for help. We prayed fervently, and thought God had answered our prayers through a family member who promised to send a check (one that was constantly in the mail but never came). That gave us hope, especially as we would go to the mail box looking for our solution. Day after day for almost two weeks we waited, eating lots of cereal and just trying to survive. What made it worse was it was Christmas time and we couldn't even afford to fly home to see family. It created tension in our home, and sadness, like God had abandoned us. It was humiliating. But God intervened in several miraculous ways. First, we got a visit from a family where the member had been to the doctor and was diagnosed with heart-problems. His issues were manageable, but the grace in this was that they had only weeks before purchased half a cow, and he now could eat no red meat. The end result was they filled our freezer with all kinds of things that his doctor removed from his new diet. It was an incredible gift, and God supplied our need in abundance. The second part is that within the next two months the seminary intervened and straightened out the salary issues. We learned a lot that year about trusting in the Lord. Reflecting on that time, I think of how much more productive my ministry may have been if we didn't have to endure that. I've learned, the hard way, that it's not very reassuring to someone struggling through it at the time to remind them how someday God will use those circumstances. More importantly, I've seen God do amazing things, even in those times of struggle. However, how can we bless our workers and not stress them?
We need to support our workers and treat them as the gifts God has made them to be. None of our workers arrived at their position without some sacrifice and struggle. Many gave up far more lucrative careers to heed God's call. We need to make sure that they are adequately compensated and cared for. It's been suggested that if you want to find a fair way to calculate compensation for workers that you find out the median income in your community for police personnel, for hospital personnel, for lawyers, and public school teachers and see where your church worker stacks up. I'm confident that we can find better ways to support these folks and honor the gift of God that they are.
Now, I'm certain there are some saying, "They're in no different circumstances than me. I struggle too. I live paycheck to paycheck." God has also placed you where He desires as we've listened for His voice. Sometimes we've missed His cues and we feel frustrated. God never promised us that He would give us everything we desire, but He promises to give us all we need. If you have been in that kind of stressful financial situation or even if you are there right now, then you understand what it feels like. I guess the real question is, is that something that we want others to have to experience? God blesses us to be a blessing! We can change lives if we're willing to make the necessary adjustments and, again, honor these folks as the gifts they are that God has given to your ministry. Our God still does the miraculous. Just give Him the chance to act and you just may be amazed at what you see.
This doesn't mean we should be reckless or unconcerned about financial realities within the parish community. We don't raise funds for the budget to meet needs. That's the wrong approach. We raise funds for the budget so that we can do more ministry and connect people to Jesus, so we can glorify God. As brothers and sisters in Christ our goal should always be to leave things better than we found them. Imagine what that might do in your ministry, in your community, in your school or church, if our workers could be financially more confident and well cared for in their ministry without overwhelming stress or worry? We can do this! To that end, we have planned the Stewardship Summit, August 14-15 in Orlando, a free conference, to help congregations learn about being stewards of God's gifts. For more information contact Kathy in my office for details. There will be all kinds of resources available and best practice ideas shared! God owns it all, and He owns that cattle on a thousand hills! He makes it all available to us. The Psalmist writes in Psalm 37, "He is ever lending generously, and His children become a blessing" (Ps 37:26). He gives it to us so we can bless others!
God has promised to supply our need, and already has in the worker He sent you. God blesses our service for His Kingdom. In fact, Jesus said, "If anyone serves Me, the Father will honor him." You and I are part of that blessing, and through it, we are also blessed.
Take care of your workers and be confident that God will honor that! Make sure these laborers, who are worthy of their hire, are adequately compensated. These workers are your ministry partners, who are there in the good times and the difficult times to proclaim the love and grace of Jesus, transforming lives. I pray that we can consider how we might support them in this tremendously challenging, and often very fulfilling work! May God give us wisdom to honor them as we honor Him in all we do.
Your partner in ministry,
Greg