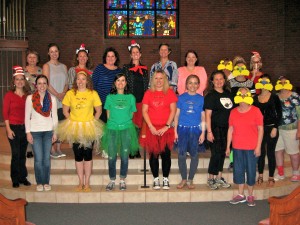 Abiding Savior – Abiding Savior Preschool scored the highest of all the non-VPK programs in the 'Kindergarten Readiness" category of the Preschool Survey! In addition, parents raved about their "Snack & Meals" along with their "Flexible schedules," "Playground," "Extracurricular," "Family Involvement," and "Full-Time Schedule." Just listen to what the parents all had to say!
" Abiding Savior is fantastic. They work very hard to prepare the kids for the skills they'll need in kindergarten. They don't forget about making it fun though. My daughter is loving pre-k at Abiding Savior and I have no doubt that she will be well prepared for kindergarten in the fall."
" Abiding Savior Lutheran Preschool has been the best regarding flexibility.We shopped around for other preschools, and this one was not only the best bang for the buck – but also had the most flexible program for our schedule."
" The "big kids" playground has an obstacle course, rock walls, a fort – love the imaginative play!"
" Abiding Savior offers soccer and Spanish after school and art classes as a part of the curriculum. They also bring in lots of hands on experiences: Gator athletes, different types of transportation (police/fire vehicles, busses) for themed units."
" Abiding Savior has been wonderful in having activities for the whole family – both during the school day and in the evenings and weekends!"
" The teachers are all fantastic. It's obvious that everyone working here loves their job and the children. They make learning fun….The staff here really makes every child feel special and they provide comfort and a great education when the parents can't be there."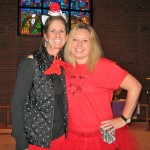 Congratulations to Renee Heinz at Abiding Savior Preschool for being voted as the BEST TEACHER for children under 2 in Alachua County!
" Ms. Renee is the most loving, caring, and patient person I've ever met. She is a true gift to every child she teaches!"
" Ms. Renee has so much patience and love, which is perfect for this age. She teaches them basics and how to behave in a classroom setting in order to prepare them for the older classes."
And another congratulations to runner-up teacher Alyson Woodend at Abiding Savior Preschool! (for ages over 2)