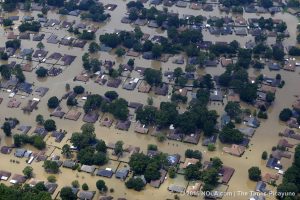 Dear colleagues in Christ,
In just a few weeks, we will gather for the 2016 District Educators Conference.  Each year, a recipient is designated for the offering received during our worship service together.  I can only begin to imagine how many people have been blessed by those offerings over the years.  This year, we are asking you to do something a little bit different.
While Baton Rouge Lutheran School was untouched by the floodwaters, nearly 50% of the homes of children who attend the school were flooded.  More than 50% of the school faculty and staff had 6-8 feet of water in their homes.   The tragedy is also an opportunity…an opportunity to show our love and unity in Christ with those who are hurting so.
For this year's offering, we are asking you to bring gift cards (Walmart, Lowe's, Home Depot, Visa are suggested) in any amount, to place in the offering plates.  The gifts cards will be sent to the Southern District Education Executive, Mr. Glenn Gerber, who will in turn deliver them to Baton Rough Lutheran for distribution to families in need.  You might also choose to include a card or note of encouragement with your offering.   If you choose to extend the opportunity to give to the entire school, that is ok too!
Your prayers and your worship offering will go a long way toward encouraging our neighbors across the Gulf.  Just another way to be, "All Things 2 All People."
Blessings to you all,
Mark A. Brink
Executive Director for School and Youth Ministries
Florida-Georgia District, LC-MS
5850 T.G. Lee Blvd.  Suite 500
Orlando, FL  32822