---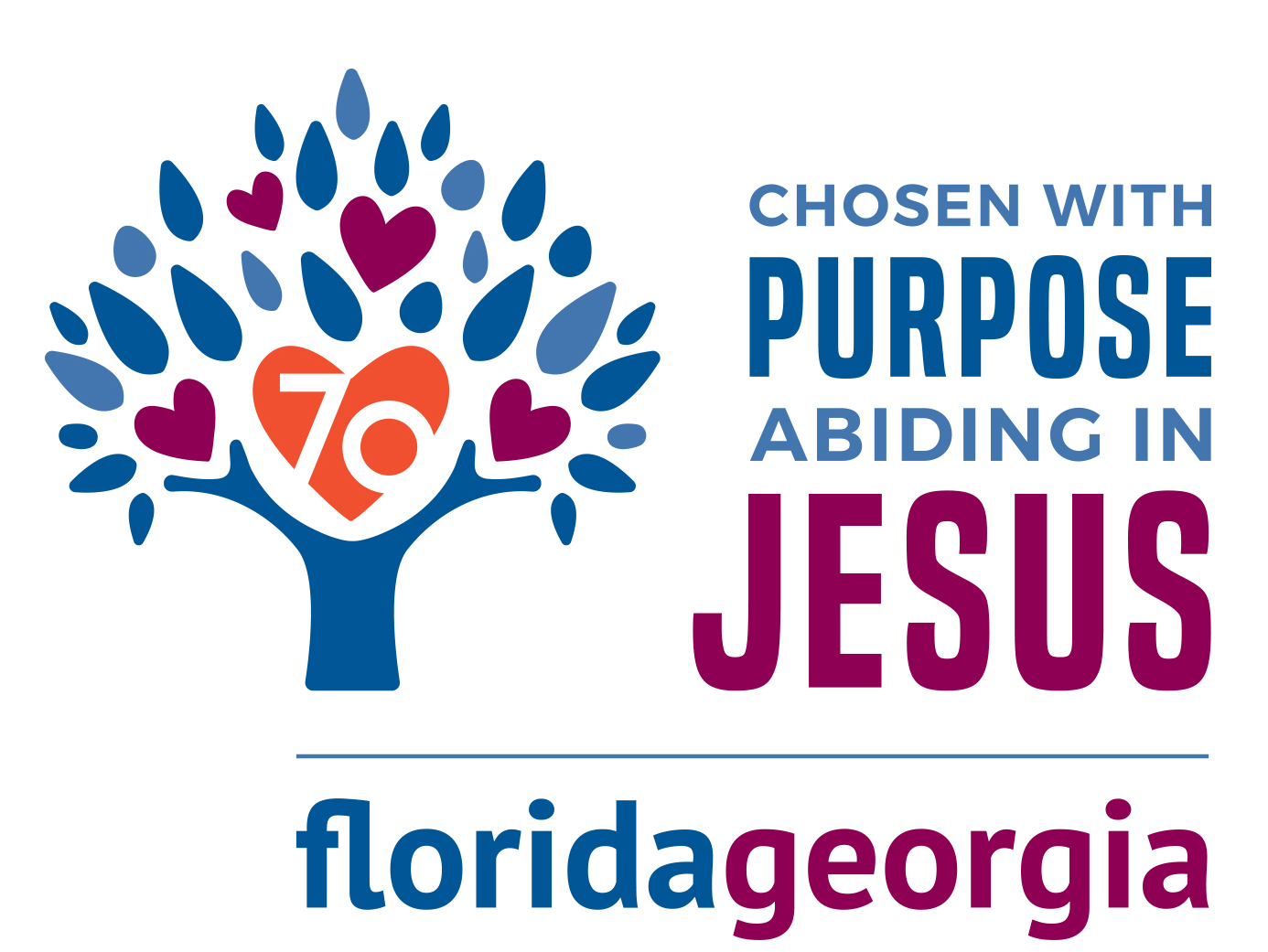 Pentecost is  Sunday May 20th  and we will be kicking off the 70th Anniversary celebration for the FLGA District! This logo was created for the 70th anniversary of the FLGA District and for the 2018 District Convention. Based on John 15:12-17, it points us to the desire that Jesus has for us to bear fruit for Him in the world. The vision of the FLGA District is to Equip, Empower, and Engage, Connecting People to Jesus. Being "Chosen with Purpose – Abiding in Jesus" comes from a familiar section of Scripture, where Jesus talks about the vine and the branches. He is the Vine. We are the branches. Jesus reminds us that apart from Him we can do nothing! However, at the same time He reminds us that we have been chosen Him with a great purpose-to abide in Jesus. Abiding often means staying. However, to abide in Jesus means that we are sent bearing fruit, even as He sent His disciples on Resurrection night. He says also to each of us, "As the Father has sent Me, I also send you!"
The logo depicts a fruit tree laden with abundant fruit. The fruit is in the shape of hearts, reminding us that as Jesus gave to each of us in love, we too, are to love others. The trunk of the tree is created to have outstretched arms, offering praise to the Creator, but also reminding us of our dependence on Jesus, and the call on our lives to reach out with open hearts and hands to bear fruit for Jesus. In the center is a large heart with the number 70, as a reminder of God's love to the FLGA District for the past 70 years. The history of the FLGA District is one of mission and outreach, including many ethnic ministries. The tree continues to grow, healthy and strong, especially as the leaves, which represent the people of this District, remain connected to Jesus, the center heart and head of the Church. As we abide in Him, and He with us, God blesses the fruits of our labors.
May this logo serve as a reminder that each of us are called to bear fruit for Jesus-fruit that will last
---
The Florida Georgia District is celebrating the 70th anniversary of its formation.  Taken from the Southern District Bulletin, this clipping shows the 3  resolutions that were adopted to form the Florida District.  During the 1947 Synodical Convention in Chicago, all interested parties agreed that this new District should also include peninsular Florida – and Georgia and the Isle of Pines, an island off of Cuba (renamed the Isle of Youth in 1978)!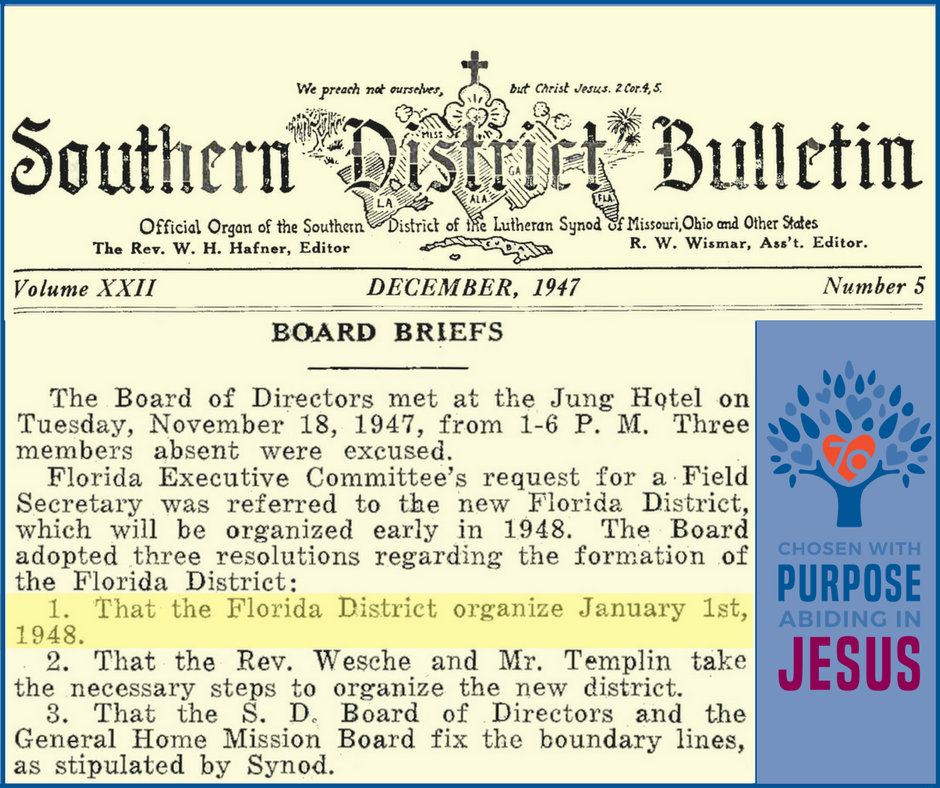 ---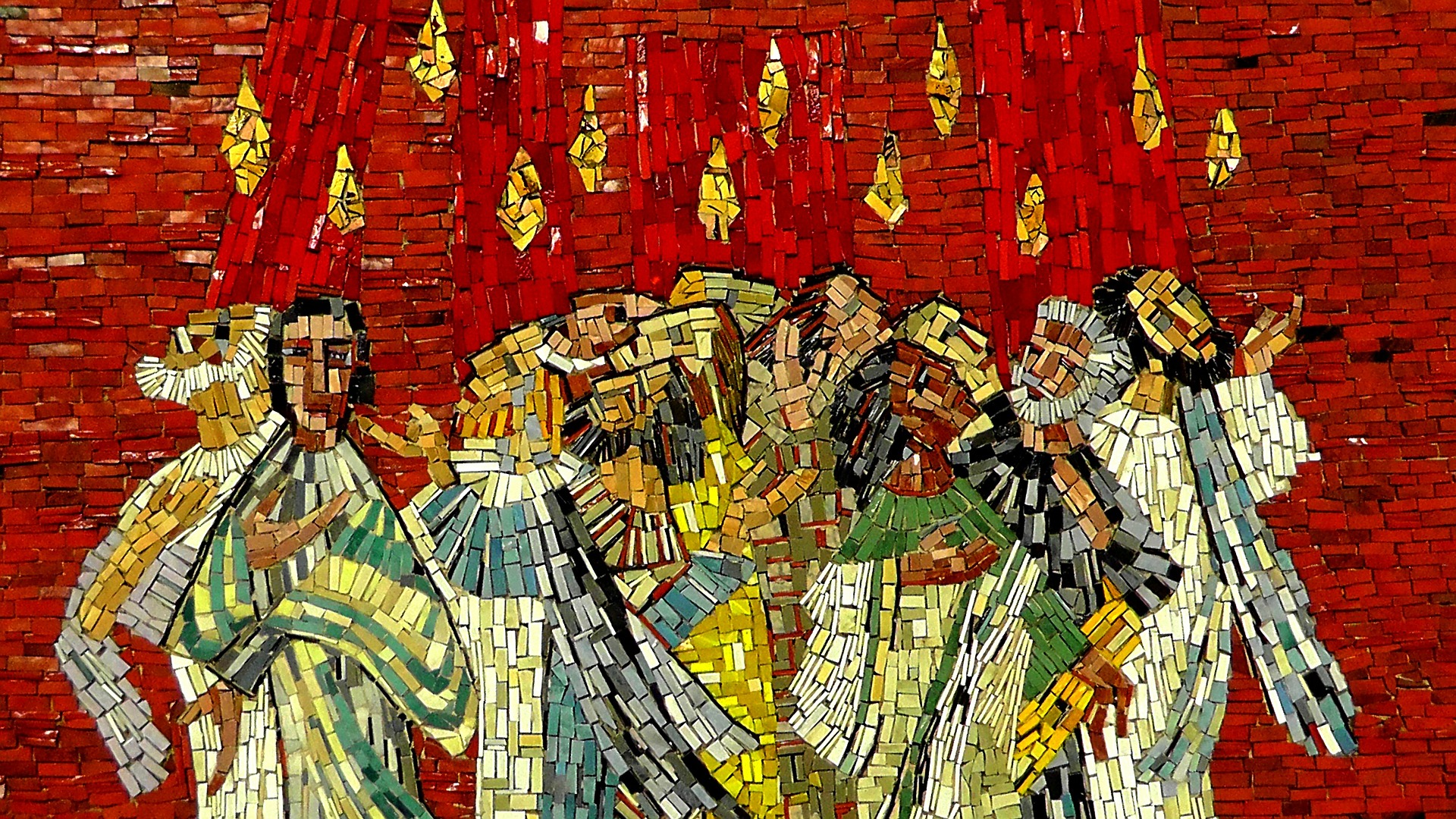 Pentecost Sermon Starters are here!
---