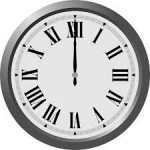 It's Annual Report time for all our Pastoral and Commissioned workers on Inactive Roster Status.
A mailing has been sent out this week, with a paper copy of your annual report form and a self addressed stamped envelope for returning your report.
Other information that you may be interested in can be found here:
However, an increasing number of workers prefer to complete the form on their computer, so we are giving you the opportunity to do that by completing the appropriate form below.
When you are done, print it, sign it, and mail it to the district office in the envelope you will receive with the annual mailing.  (It already has postage on it!)
If you've lost your envelope, you can fax it to:  407-857-5665  attn:  Lynda Voss -or- scan it and email it to:  lvoss@flgadistrict.org  
Or you can use your own envelope to mail it to:
Lynda Voss
FLGA District
5850 T. G. Lee Blvd #500
Orlando, FL  32822
To complete the report on your computer, click on the proper form below, complete the form, save it to your computer, then print it.