Please join me in welcoming Laura E. Zirbel to the FL-GA District LCEF Team as Loan Consultant. She will be assuming the duties of the retiring Mary Byrd. Officially, Laura's first day with this expanded role will be February 16th and Mary's last day will be February 28th.
Laura Zirbel has been part of the District Finance Team since 2013 and officially became the bookkeeper on August 1st  of that year. In that time, Laura has proved to be a very competent and hard-working person.  She has helped unravel and streamline several procedures, assisted with many other projects, and provided her expertise in other areas of finance.
Laura has a BA in Mathematics from Bethel College in St. Paul, MN and has over 20 years of experience in accounting, administrative operations and real estate.  She has both for-profit and non-profit finance experience.  She has held a variety of positions with several organizations including Trammell Crow, Software Techniques and a local CPA firm.  In addition, Laura has 8 years of experience as a Board Member for ASON International, a non-profit mission organization located in Melbourne, FL. She is married with three children and resides in Winter Park, FL.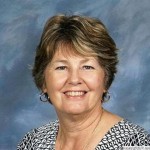 Mary Byrd has been part of the LCEF Family since 1986 (29 years) and has been the FL-GA District Loan Consultant since 2011. She is the consummate professional and truly represented LCEF as a Ministry Partner. In 2012, Mary received the Arthur C. Haake Leadership Award giving further evidence to her significant and long-lasting contributions to LCEF. Beyond her official retirement date of February 28th, she will be retained in an advisory capacity to assist in Laura's transition. The FL-GA District has been truly blessed to have had Mary as part of its Team!
Mary is looking forward to retirement. She and Dennis (her Husband) recently purchased a Honda Odyssey and they plan to use it to travel with their dog, Birdie. Mary may also get in a few more rounds on the golf course. Fore!
Please join me in wishing God's richest blessings to both of these Ladies in their new future endeavors…one we are welcoming and the other we are remembering!
Mr. Daniel J. Reichard
LCEF District VP &
FLGA District Executive Director-Finance and Administration