President's Equip Conference – September 28-30, 2017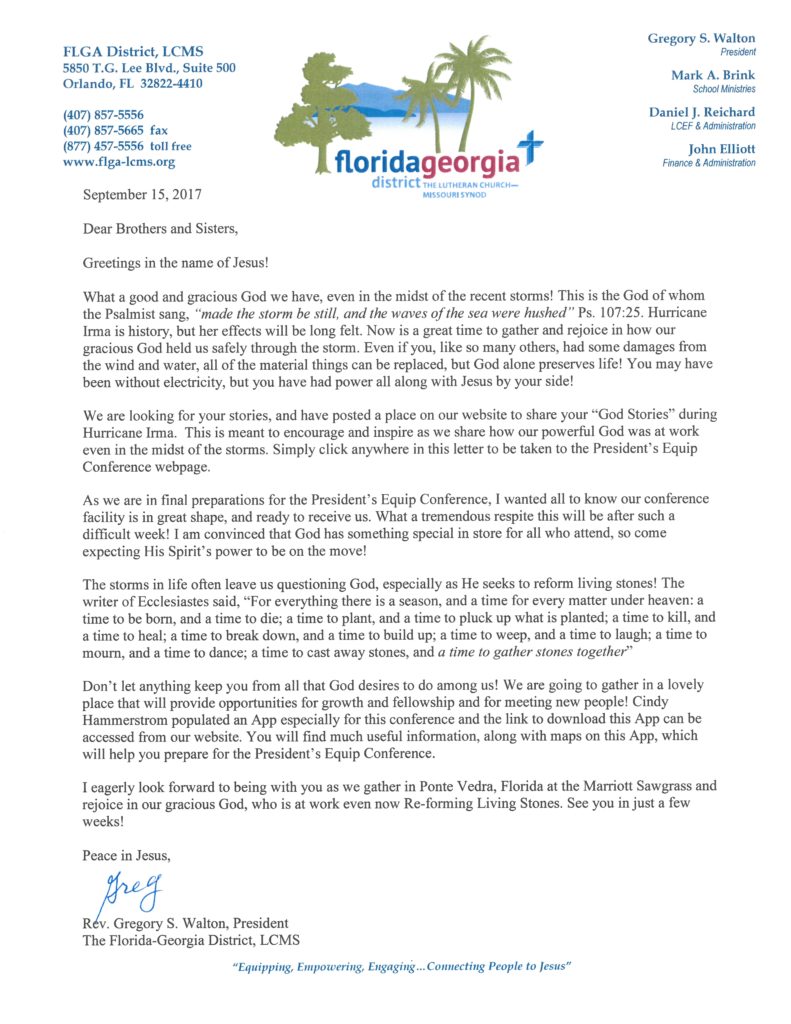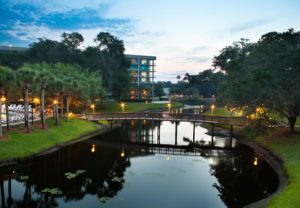 The President's Equip Conference is an extraordinary event provided by the Florida-Georgia District, designed in every detail to advance the mission of the Lutheran Church and School. Celebrating the 500th anniversary of the Reformation and equipping a leadership community for re-forming the advancement of the gospel into the next century.
More information will be coming your way!  You can connect to the FLGA District through this website or on
Come, and "Let yourself be built into a spiritual house of Living Stones" (I Peter 2:5)
SHARE YOUR GOD STORIES ABOUT HURRICANE IRMA HERE
---
CONFERENCE APP DOWNLOAD
Download the app for the conference.  This app has all the information you will need – the schedule, exhibitors, maps, workshop locations, networking and much more!  Take a few minutes to download it now so that you have all the information at your fingertips when you arrive.   The invitation code is:  prejz
You can use the tutorial here if you would like to learn all about it!
Get our official event app
For Blackberry or Windows Phone, Click here
---
Workshop Information – There are more than 60 workshops with offerings for many professions and interests! You can get all the workshop information here. Download it to either read or print!
---
Schedule – The Tentative Schedule is available here
---
---
Make your Sawgrass Marriott reservations – the Marriott has sold out of rooms.
Please book your hotel rooms at our overflow hotel:
We  have reserved an overflower block of rooms at the neighboring hotel – The Hilton Garden Inn.  This hotel is across the street from the Sawgrass.  There will be shuttles that run regularly but it is also close enough to walk, if you wish!  The room rate there is $110, which includes in-room wifi and free parking.
The Hilton Garden Inn address is:
45 PGA Tour Blvd
Ponte Vedra Beach, FL 32082
To make a reservation at the Hilton Garden Inn either call their direct line – 904-280-1661 and use the group code LC5.  To make online reservations use this link.