President's Equip Conference – September 28-30, 2017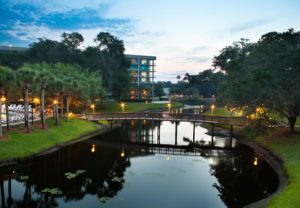 The President's Equip Conference is an extraordinary event provided by the Florida-Georgia District, designed in every detail to advance the mission of the Lutheran Church and School. Celebrating the 500th anniversary of the Reformation and equipping a leadership community for re-forming the advancement of the gospel into the next century.
This Conference is designed to increase knowledge, skill, and deepen spiritual development of all church leaders – professionals and volunteers. 
More information will be coming your way!  You can connect to the FLGA District through this website or on
Come, and "Let yourself be built into a spiritual house of Living Stones" (I Peter 2:5)
---
Registration Information – Register before the early bird deadline of August 11 and you will receive a link to an exciting FLGA District resource – 23 Best Practices in Ministry. These have been put together especially for the President's Equip Conference and are only available until August 11th! 
If you are going to register a group of 3 or more, use this link to register.  Group Registration
If you are registering as an individual or couple, use this link to register. Individual Registration
If you are an Emeritus worker, use this link to register.  Emeritus Registration
The Emeritus workers registration fee is a flat rate of $100.
---
Workshop Information – There are more than 60 workshops with offerings for many professions and interests! You can get all the workshop information here. Download it to either read or print!
---
Schedule – The Tentative Schedule is available here
---
Downloadable Resources –    PEC bulletin insert Landscape 8 1/2 x 11     Bulletin Insert June 2017 
---
Make your Sawgrass Marriott reservations – Reserve by September 6 to guarantee your room!
-$120 per night for Single/Double Occupancy
-$130 per night for Triple/Quad Occupancy
-$10 resort fee which includes parking, free internet in your room, mini-golf, private access to the Cabana Beach Club and more.  If you would like to come early or stay late and relax, our heavily discounted rates are good 3 days prior and 3 days after the event!  (based on availability)
Hotel Reservation Website