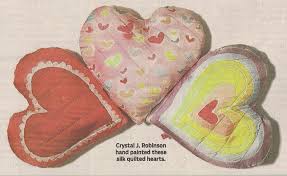 I was reading a devotional the other day and this phrase jumped out at me—"with thanksgiving in his heart." I began to ask myself if this could be said of me. I guess there are times when my heart is filled with anything but thanksgiving. I've determined that being ungrateful, living without being thankful, being cynical is really easy. In fact, it's pretty prevalent in the world all around us. Think about the many circumstances in life that steal our joy and make us feel unthankful. We want more, better, newer, faster, cheaper, and we want it now! We have officially entered into what some have termed "the season of want." Stores all around us are telling us the kinds of things we should want, and when we don't get what we want we tend to grumble and blame. We may blame it on circumstances or we may blame it on others, but often what we don't do is live with thanksgiving in our hearts.
James, the brother of Jesus, writes, "What causes fights and quarrels among you? Don't they come from your desires that battle within you? You want something but don't get it. You kill and covet, but you cannot have what you want. You quarrel and fight. You do not have, because you do not ask God. When you ask, you do not receive, because you ask with wrong motives, that you may spend what you get on your pleasures" (Jas 4:1–3).  How can we conquer our inner desires that feed on the need to have what we want? How do we find thankfulness in the midst of the chaotic world in which we live? The answer is simple. In fact, it's the Sunday school answer. You always find thankfulness in Jesus. That's why we need to keep our hearts and minds on Him.
We have a choice in the matter, and as we keep our focus on Jesus, we can't help but give thanks, even in those difficult times. It isn't necessarily something we feel, but rather what we do. Too often we allow feelings to stop us from giving thanks. I know I can give thanks in all circumstances, but sometimes I really just don't feel thankful. Then it hits me again… "with thanksgiving in his heart." Giving thanks is, in part, an action and a habit that can eventually intersect with feelings, but doesn't need to depend on how I feel. For instance, if I gave my wife a rake and gloves for her birthday because she loves gardening rather than giving her some jewelry, she may be disappointed, but she would still be thankful that I didn't forget her birthday…unfortunately, a true story! How often God has placed me in a circumstance where I have felt less than thankful, only to realize later what a blessing God had given me. It teaches me to be thankful even when I don't fully understand His plan. God is good, all the time, and all the time, God is good.
Like many of  you, as a child I was taught to say please and thank you. It was drilled into my head. Even if it was some food I detested, I still was taught to be thankful for it. As a teenager, I was taught that my giving thanks is not dependent on what someone else has done, but rather on my willingness to recognize the need to be thankful. As I grew in my faith I learned that my ability to be thankful had everything to do with the cross of Jesus, and what He endured there on my behalf. Paul tells us in 1 Thessalonians 5, "Give thanks in all circumstances, for this is God's will for you in Christ Jesus." God wills that you and I are thankful! What is your will?
Thankfulness is about an attitude of gratitude. John Maxwell has said, in his book, Developing the Leader Within You, "Our attitudes determine what we see and how we handle our feelings…Our attitudes cannot stop feelings, but they can keep our feelings from stopping us."
I think that thanksgiving, like gift giving, is something we each control. As the season of giving approaches, many of us will purchase gifts and give them to our friends and loved ones. We aren't obligated to give gifts. We choose to give gifts.  Being forced to give a gift takes away the joy. It makes us resent having to give a gift. We don't give a gift to manipulate or to build ourselves up, at least not ideally. We give them because we love another. Gifts are not given necessarily because they've been earned or deserved. They are given because we desire to bless another.
The same is true with thanksgiving. To be thankful is like giving a gift. We give thanks not because we have to, not to manipulate circumstances, not to build ourselves up, but simply to bless another, or better yet, to bless God. So in this season when our world focuses on Turkey and cornucopias and colorful autumn leaves; as we think about sitting around the table and stating what we're thankful for; as we watch football and maybe even get a break to spend time with family; as we gather for special worship opportunities, remember that each of us has so much for which to give thanks. We have Jesus, and He's the One who enables us to live "with thanksgiving in our hearts."
I have thanksgiving in my heart as I think of each of you, and how God is using you to connect people to Jesus. I am thankful for the partnership we share and the mission that draws us together as a District. I am thankful for our common desire to proclaim Jesus and grow in Him. I am thankful to serve in a mission-minded District that cares about people, knowing that people matter to Jesus, and so they matter to us. With a heart of thanksgiving I rejoice in God's grace, in His mercy and love for me, for you, and for the whole world. May you be filled with an attitude of gratitude. May your eyes be fixed on Jesus as He fills our hearts with thanksgiving.
With thanksgiving in my heart,
Greg
Rev. Greg S. Walton, President
FLGA District, LCMS