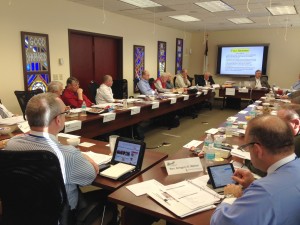 Have you planned your Stewardship program for this year?  Are you even going to have one?  Did you know that only 40% of the congregations with-in our Florida Georgia District did any kind of Stewardship training for their congregations in past years?  It's never too late and it does not and probably should not coincide with your budget planning for the church.
Think about it- we teach people how to pray, and how to study the Bible and how to witness but why don't we teach them how to give.  The Bible spends much time on the need of God's people to give.  Not to give to a budget but to give because of what God has done for us.  Not out of obligation but out of thanksgiving. The new term that is being used is Generosity.  I don't care what you call it but it's taking care of what God has given us to manage.
Do you need some help?  We are here to serve in any way that we can.  One way is through a program called "Consecrated Stewards."  Some of you may have used it years ago as it was called Consecration Sunday.  Well a few years ago the Lutheran Church Extension Fund with the permission of Herb Miller rewrote the program and the churches that have used it have been blessed.  While it's not about raising money but rather opening and encouraging individuals to be proportionate givers churches have seen the giving of members go up from 18% to more than 35%.   A blessing to these ministries and it has allowed them to do things for the Lord that they had never experienced before.  The emphasis is on all being involved and all members working together as the Body of Christ.
Meet our certified and trained leaders of the District.
Rev. Dave Albers
Rev. Bruce Alkire
Rev. Dennis Bartels
Rev. Bob Besalski
Mr. John Elliott
Rev. John Frerking
Rev. Dr. Dennis Goff

Rev. John Hirst

Rev. Jeff Jordan
Rev. Gilbert Kuehn
Rev. Roy Lidbom
Rev. George Murdaugh
Rev. Richard Pieplow
Mr. Daniel J. Reichard
Rev. Larry Schaefer
Rev. Robert Selle
Rev. Dr. Milan Weerts
Rev. Dr. Thomas Zehnder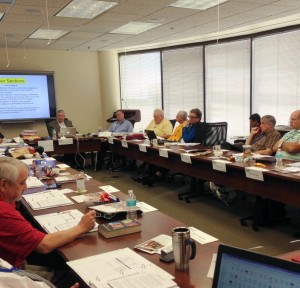 Our goal is to help all congregations no matter the size or location.  We have individuals trained from every region and hope to keep the cost down so no one can say that the cost of the program kept them from moving forward.
Are you interested?  Get more information today from Debbie Talbot at the District Office or contact Rev. Dennis Bartels at dbartels@holycrossministries.com .