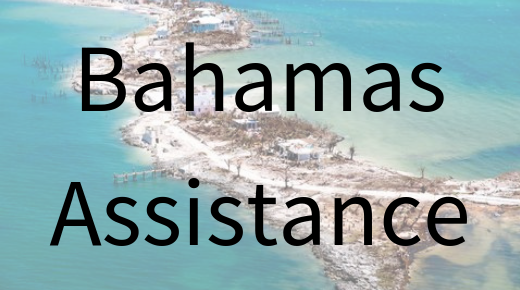 The big Island, Grand Bahama, is utterly destroyed and the Aboco Islands are also decimated.  The FLGA District Church,  Nassau Lutheran Church, located on the Island of Nassau sustained no damage These folks need our urgent help. We are working with Pastor Sam Boodle of Nassau to help assess needs and respond. We invite congregations to designate a special offering to the Florida-Georgia District for Disaster Assistance for the Bahamas over the next few weeks OR donate directly to our disaster fund
through the link here
.
Jay Wendland (
jwendland@flgadistrict.org
), our District Disaster Coordinator, will be working with local agencies and contacts in the Bahamas to ensure that donated funds are correctly directed to help those in need get emergency food, clothing, shelter and other basic necessities.
We do understand that there are many local initiatives and agencies also reaching out to help the nation of Bahamas. We do not want to compete, and encourage you to support those ministries and agencies locally as they collect supplies to be shipped to Freeport and Abaco. However, there is plenty to be done, and the Florida-Georgia District will continue to work with the Synod Office to receive financial contributions to support the long-term work that will be happening in the Bahamas in the coming months and years.