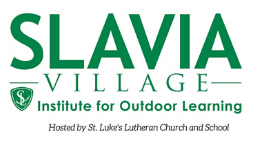 The Slavia Village Institute presents its first annual conference, Innovative Environments: Creating Spaces for Outdoor Learning
About this Event – 
Attend the conference this summer!
This conference will show educators how to extend knowledge and learning beyond the four walls of the classroom and into the outdoors. Sessions will include intentionally curated workshops from professionals in the Early Childhood and Environmental Education fields, tours of our own outdoor classroom spaces, and hands on activities using your own curriculum and resources.
Date & Time:
July 9th, 12:00 PM – 5:00 PM
July 10th, 9:00 AM – 5:30 PM
Click this link for complete information and to register.  
svol_flyer