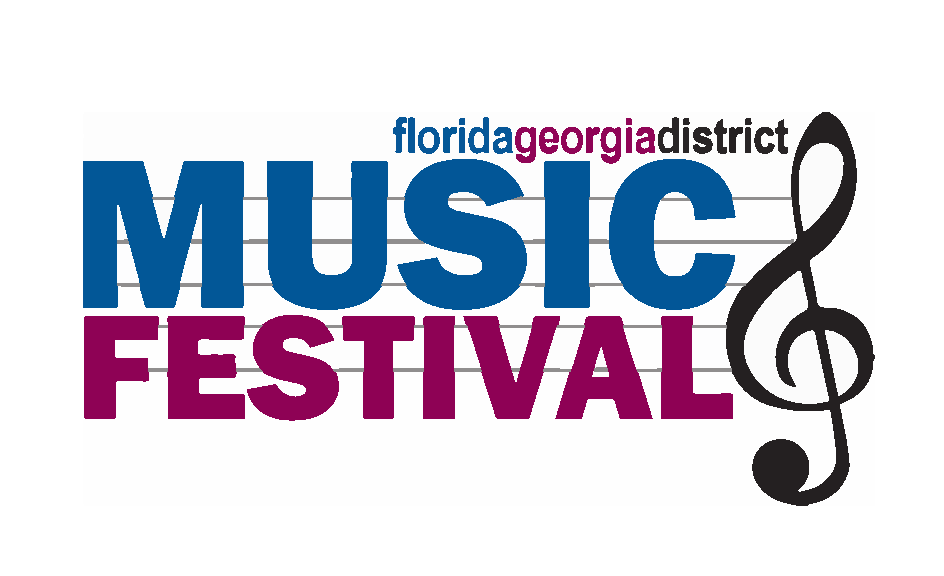 This Festival is for all Lutheran school music groups in the geographical area of the Florida-Georgia District. All age groups of choir, band, orchestra, praise band, and bells are invited to attend.
This year's Music Festival will take place on February 22, 2019 from 8:00 AM – 4:00 PM at St Paul Lutheran Church and School in Lakeland. St Paul Lutheran is located halfway between Tampa and Orlando.
Registration for this event is now open!  The registration packet and ALL the information is available here.   Please send the completed form via email to Daniel Bates at dbates@stpaullakeland.org.
The  festival cost is $100 per ensemble plus $2 per student participant. For students who participate in more than one  event, you only need to pay one $2 registration. If you need a professional accompanist, one may be requested  for an additional $25. If registration fees are an issue, please contact us. This registration will cover the cost of  the festival including, but not limited to, judges compensation, certificates, and medallions.
Please complete your registration by December 15th. After you complete your online registration, you can expect to receive a summary of your amount due within a week. Timely registrations allow us to develop a successful schedule. You may send your check  anytime up to the day of Festival. If your group cannot attend, your registration will be returned in full.
Please contact Daniel Bates at the above email or call him at (863) 644-7710.