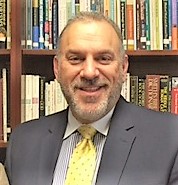 ABOUT THE PRESIDENT
Rev. Dr. Gregory S. Walton, a native New Yorker, grew up in a Lutheran home. He attended Concordia College in Bronxville, NY, and Concordia Seminary, St. Louis. His parishes include Trinity Lutheran Church, Toccoa, GA, and Faith Lutheran Church, Marietta, GA. He served many years on the District Board of Directors, first as a representative and then as Vice President of Georgia.
Walton was elected President of the Florida-Georgia District in 2009, and has focused on equipping, empowering and engaging, connecting people to Jesus.  He was re-elected by acclamation to a second and third term, and recently re-elected to a fourth and final term in June 2018.
Walton and his lovely wife, Edith, a public school teacher, have been married over 34 years, with two sons, Alex and Tim. Alex, and his wife Angie are parents to Noelle and Zachary. Tim, and his wife Megan, have a son, Fisher.
Rev. Dr. Gregory S. Walton, President
Florida-Georgia District, LCMS
5850 TG Lee Blvd. #500
Orlando, FL  32822
gwalton@flgadistrict.org
Message from the President