Educators Conference
2018 Educators Conference – September 26-28
To be held at Daytona Beach Hilton Resort — 100 N Atlantic Ave, Daytona Beach, FL 32118
2016 Educators Conference – wrap up….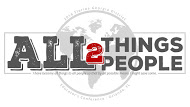 Theme:  "All Things to All People"
Send Tweets to:  #2allPeople
1 Corinthians 9:19-23
The participants of the 2016 Educators Conference will gain a sense of purpose and develop a authentic servant attitude making a difference in their own lives and the lives of others.  They will connect with each other and celebrate together the Gospel that empowers them to be all things to all people.
More information will be posted as it becomes available.  For now, put the following date on your calendar:
September 28-30, 2016
Travel equalization forms are in Conference booklet or download here.
In Service Points forms are in Conference booklet, or download here.
Location
Exhibitor Information
Click here for information – registration is closed.
Featured Speaker(s) and Guest(s)
Conference Schedule
Nominate a Teacher/Administrator for the Dr. Ben Eggers Award – 
nominations are closed
Cost per attendee:
$195 – Early Bird Rate (by Aug 26);
$215 – Regular rate (after August 26)
Registration Form
To register multiple people from same school/church – registration closed
To register one or two people  –  online registration closed
Participate in a Poster Presentation – 

poster presentation registration is closed.