As events are happening around the Florida-Georgia District, let's help spread the word! 
The Ocala Christmas Light Spectacular is a 1.8 mile drive through of Christmas Light Displays as well as a large walk through area. The 2023 event runs November 24 — December 30. The weekends include Santaland with bounce houses, games, crafts and a visit with you know who. Pricing is by the carload.
Most Ministries provides opportunities for people to be strategically and personally involved in mission work through "Goer" and "Sender" activities. Learn more about ways for YOU to get involved!
Celebrate the Advent Season with beautiful music at Zion Lutheran in Tampa, FL on Sunday, December 17 at 3 pm. This event features soloists Nolan Marshall, Kerrie Hoening, and Esperancia Coby. Parking will be one block south of the church on Highland Ave., across from the Waters Career Center.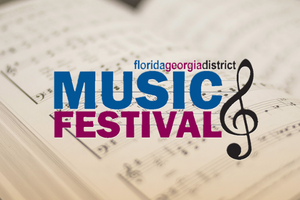 Register now for the 2023 Lutheran School Music Festival—February 23, 2024 at St. Paul Lutheran Church and School in Lakeland, FL. Join others in this opportunity to gather for the Annual Festival—sing and play instruments—make music! In the registration packet linked above, you will find all the information for the event.
Spread the word about an event at your ministry!
Email our office if you have any questions.