Pastor's Conference
2018 Conference:
Details will be listed here soon…..
or contact:  Kathy Keene
2016 Conference:
Engaged in Action
Colossians 1:28  |  Romans 1:16-17
Florida – Georgia District Pastors' Conference
September 19-21, 2016   @ The Rosen Plaza Hotel in Orlando

Registration is now closed. Please contact Kathy Keene for late registration: KKeene@FLGAdistrict.org
This Fall we will continue in our District theme of "Engaging in The Master's Business" by focusing on how Pastors, ministers, and leaders of congregations lead their people to Gospel-motivated action.  The event will include plenary and break-out sessions designed to lead participants through various topics that encourage and equip us to lead our people while engaging in our own work as Christians in the world.
This event includes Pastors and those who work within that office to lead congregations and ministries.
Featured Presenter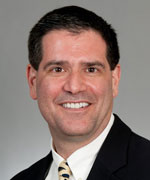 DR. DAVID R. SCHMITT is the Gregg H. Benidt Memorial Professor of Homiletics and Literature at Concordia Seminary – St. Louis.
We are blessed to welcome Professor Schmitt to our conference this year as a gifted preacher, educator, and writer.  He will be presenting during our plenary times on a variety of topics related to proclamation throughout our ministries.
Please click here to learn more about Dr. Schmitt.
Hotel – Rosen Plaza Orlando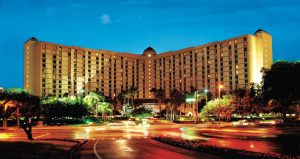 The Rosen Plaza Hotel is a convention hotel located in the heart of International Drive in Orlando, FL.
"Ideally located on Orlando's International Drive, Rosen Plaza Hotel is adjacent to the Orange County Convention Center and across the street from the Pointe Orlando shopping and entertainment complex. Our expert staff, well-appointed accommodations and state-of-the-art facilities make our hotel Central Florida's premier meetings destination.".
The Rosen Plaza is within walking distance to dozens of restaurants and entertainment venues.  Click here for a map view of the area.  Point Orlando is located across the street and is where we will gather Monday night.  *Dinner is on your own both Monday and Tuesday.
Schedule
Click the day for information. Note: there are breaks built in to the schedule!
Monday

1:30     Opening Event & General Session

4:45     Hotel Check-in – Break

8:00     President's Reception – B.B. Kings
Tuesday

8:45      General Session

11:15     Workshops

12:15     Lunch Celebration of Anniversaries

1:30      Workshops

2:45     General Session
Wednesday

9am    General Session

10:30    Sending Worship
President's Reception
Monday evening you are invited to join President Walton in the balcony of B.B. Kings Blues Club for a private dessert and drinks reception.  This venue features live music and southern style fare.  It is located directly across the street from our hotel, The Rosen Plaza, within the Point Orlando complex.  Please note in your registration if you plan to attend this event.
Partners & Exhibitors
The FL-GA District invites ministry partners from around the church to be a part of the conference.  While we will have some space for exhibit tables, we invite our partner organizations to get involved in the event as able.  If you are interested in being at the Pastors' Conference as a Partner Organization, please email KKeene@FLGAdistrict.org.  Thanks!
Cost
The Pastor's Conference cost is assessed to each of the congregations in the district.  You will be receiving the assessment in early August.  This will pay for your conference registration and travel equalization between all those who attend.
Retired Pastors
It is the tradition of the Pastor's Conference to gift one night's lodging to our retired brothers who have been members of the Florida-Georgia District for five years.
We are not able to cover retired travel expenses however.  Please consider carpooling with your pastor! Please use the travel equalization form to be reimbursed for your hotel room stay.  Don't forget to include the room receipt.  Thank you for attending!
Further questions or clarification?  Email Billy@RevCreative.org