Pastors' Conference
Doing the Text in Today's Context
 October 7-9, 2013
St. Petersburg
There is translation, and then there is translation. We can take Greek and Hebrew and turn it into something roughly equivalent in English, but then what. What does it mean when we read "You go, and do likewise." (Luke 10:37)? Or when we read "Let the women be silent in the churches" (1 Cor 14:34). Or when we read "go, sell all that you have and give to the poor, and you will have treasure in heaven" (Mark 10:21)? Or when we read, "On the first day of every week, each of you is to put something aside and store it up, as he may prosper" (1 Cor. 16:2).

The conference will look at hermeneutical theory, but also consider what to 

do

 with specific passages as we seek to live as church in the present day. If you have specific NT passages that you would like the conference to discuss, please forward the request to Jeff Kloha (

klohaj@csl.edu

).
Conference Speaker: Rev. Jeff Kloha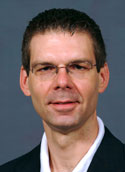 Rev. Jeff Kloha was pastor in Lakewood, OH before joining the faculty of Concordia Seminary in 1999. He has published on the text of the NT in 
Novum Testamentum 
and 
Studia Patristica
, written chapters of several books, and is completing a monograph on the manuscripts of 1 Corinthians. He has been main presenter for hermeneutics conferences in the Lutheran Church of Australia and the Evangelical Lutheran Church of England. At Concordia he teaches courses in biblical hermeneutics, Pauline epistles, and graduate courses in NT exegesis. He is currently Provost / Chief Academic Officer.
 
Registration is CLOSED
Registration Deadline: September 3oth

Vendor Registration is CLOSED
2013 Pastor's Conference will be held at
Hilton St Petersburg Bay Front, October 7-9, 2013.
333 1st St S
Saint Petersburg, FL 33701
Hotel Registration is CLOSED
or call:  1-800-944-5500
Conference rate: $ 109.  –  guaranteed until Sept. 6.
Be sure to identify yourself as part of the Pastoral Conference group.
*Retired Pastors who served in the FL-GA District for five years will receive reimbursement for one night's lodging free.  Please make your own reservations and you will be reimbursed   Thank you for attending! 
Overview of the theme:
God sends us out into our congregations and world to serve people who are lost and struggling with the brokenness caused by sin. As we go about this mission to share the Gospel, we are faced with many challenges. One of them is the overwhelming complexity of our society. We have countless cultures and subcultures with which we engage each day. Where people are in their life, where they have come from, and where they anticipate going all shape their perspectives and understandings. To make matters more challenging, we have millennia standing between our present culture and those of the Scriptures. Language and presuppositions have changed and understanding the context can be difficult. Nonetheless, we have the job of bridging that gap. It is one thing to ascertain the meaning of the Scriptures and the Faith, but that means nothing except as it is translated to our lives and to those whom we serve. How does the text become meaningful for people today? How do we communicate the ancient text into the lives of our people and our society today? How does God use meaningful translation to find the lost? Such dynamics are our concerns for the 2013 Pastors Conference: Found in Translation.
Reading Materials:
Please take time to read before we gather.
The Politics of Preaching Joel Meyer
(The following readings may be obtained by emailing Pastor Greg Michael – pastor.christusvictor@gmail.com)
Was ist Das?  The Nature and Basis of Theological Hermeneudics – Jeffrey Kloha
Theological Hermeneutics After Meaning – Lutheran Theological Journal, May 2012
Conference Schedule (draft)
MONDAY 10/7
11:00 – 1:00        Registration
1:00                        Opening Devo
1:30 – 3:00         Plenary Session
3:00                       Break
3:30 – 5:30          District Reports
7:00                      Worship
TUESDAY 10/8
8:00                      Opening Devo/worship
8:30- Noon        Plenary Session  ( w/20min break)
Noon                     Lunch Provided
1:00 – 3:00        Plenary Session
3:00                     Free Time
6:00                     Mix & Mingle Social
WEDNESDAY 10/9
8:00                     Opening Devo/song
8:30-12:30        Plenary Session  ( w/20min break)
12:30                   Closing Devotions
General Conference Information
To encourage carpooling, the mileage equalization (not reimbursement) is $.20 per mile for the driver, plus $.10 per mile for each additional attendee.  Four Pastors in the same car will be reimbursed $.50 per mile.  You will receive this form at the conference.
Pastors needing to fly to the event will be reimbursed a coach fare, 14 day advanced purchase, no mileage to/from airport, no parking and no agent fees.
Each congregation pays a pro-rata to cover the cost of our District Pastoral Conference.  Each congregation pays a flat rate of $60, plus $.24 per communicant member using the latest available statistical report at the time of planning, 2010.  This payment is in lieu of a Registration fee.  If you are unsure that your congregation has paid, please contact the district office: LZirbel@FLGAdistrict.org
The Pastoral Conference is the District's method of providing our Pastor's with continuing education.  Resolution 2012: 1. 6 "To encourage continuing education for professional church workers" passed by a 70/30 margin.  The Planning Committee continues to strive to provide worthwhile and edifying conference presentations to keep its Pastor's spiritually and mentally invigorated and healthy so they are able to lead healthy, growing congregations.
Lutheran Counseling Service will have a counselor on site at the Conference expense for consultation and conversation.  If this is of interest to any of our attendees, we may want to make appointments in advance – call 407-644-4692.
Nominations – Each year terms expire for half the members of the Pastoral Conference Planning Committee.  The Constitution forming our Conference planning calls for new members of the planning committee to be elected each conference, serving on either the program or executive committee.  Please consider who would be a blessing to all of us by assisting with the planning of our programs and conferences.  Encourage them to let their name stand for election.  Nominate may be made by contact Pastor Kolb: pastor.faithdunedin@knology.net
If you know of fellow Pastors who do not have email or web access – please pass our Pastoral Conference information along to them.  Thank you.