Pastor's Conference
The 2016 Pastors Conference dates and location will be announced soon.

September 23-25, 2015   @ St. Paul in Lakeland, Florida  
Registration is now closed for the event.  If you have missed the deadline please email KKeene@FLGADistrict.org. Thanks!
This year we are introducing a new format and location for the FL-GA District Pastor's Conference in an effort to provide a more robust conference while honoring the resources the Lord has given us. We are grateful to St. Paul Lakeland for opening their doors and hosting us this year.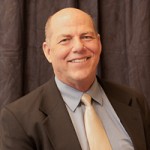 The conference theme is one that provides us the opportunities to hear voices from around the district and synod as we all strive to be better servants in the Lord's Kingdom. Among the voices will be our featured guest, Rev. Dr. Robert Newton, President of the CNH District.
Our theme verses from the book of Phillipians will frame our time together. By the end of the conference we will have the chance to get deep into the text in devotional talks and exegetical break out sessions. May we all, ones whom Jesus has made His own, continue to press on towards the goal.On Thursday, between plenary times, we will have two break-out sectionals that will feature a wide range of experiences, teaching, and training.
This year also marks a new partnership with the District Teacher's Conference. Although hosting a separate conference, we will join with the teachers in worship, opening celebrations, meals, all while our schedules mirror one another's to help with teams traveling to the respective conferences together.
See the schedule below to get a feel for this new format. Speaker bios, talk descriptions, and breakout session information coming soon.
Since we are gathering at St. Paul Lakeland for the conference, you and your team have many hotel options within a few miles of the church. Click here to see the approved list and information regarding the hotels that we have "approved".
Schedule
Click the day for information. Note: there are breaks built in to the schedule!
Wednesday

1:30     Opening Event

We gather together in the sanctuary along with the Teacher's Conference attendees to celebrate the work we do together.  During this time we will be honoring anniversaries, celebrate the work of specific ministers, and praying for one another as we head into our respective conferences

3:30     Plenary Session

During our plenary sessions we will hear Excellence presentations from folks throughout the church.  This new format will allow us to learn and engage in a variety of topics that will connect with you and your ministries.  Our goal is for all of us to leave these sessions inspired to grow personally and prepared to improve our ministries.  Also, the folks presenting workshops on Thursday will have time in front of the entire group during these plenary sessions before their respective workshops.

4:45     Hotel Check-in

Since we are not all camping out on the campus of St. Paul, we have built in specific time to check in to our hotels.

6:00     Meal Event – St. Paul Lakeland Athletic Center

One of the joys of these events is the opportunity to eat together as district.  After checking in we invite you back to campus for a wonderful meal and celebration with the Teacher's Conference folks.  Come hungry, its going to be a wonderful event.  Again, special thanks to St. Paul Lakeland and the Lord blessing them with a great campus to host the conference and an event like this.
Thursday

8:45      Plenary Session

11:00     Workshops

Various folks will present practical ways for us to be excellent in our ministry.  The Teacher's Conference workshops will be at the same time and cross-over is allowed!

12:15     Boxed Lunch

Quick grab-n-go boxed lunch that we will share together spread out on the campus.  This is one of the best times to explore the campus and the exhibits.

1:15      Plenary Session

3:15     Workshops

5:00     Reception

As the day winds down we will gather together with the Teacher's Convention for a reception in the athletic center.  Following this time we encourage staffs and friends to get together and head out to enjoy Lakeland for the evening.
Friday

8:30      Large Group Workshops

Friday morning you will have the choice between two large workshops.  Both will give you the chance to dive deep into our Philippians theme verses and walk away with content and resources that will benefit you personally and assist you in preaching and teaching this text.

10:30    Worship

We gather together one more time as district, Pastor's Conference and Teacher's Conference, to worship together.  This sending service, with Holy Communion, will be led by the worship team of St. Paul Lakeland with proclamation from President Greg Walton.
Cost
The Pastor's Conference cost is assessed to each of the congregations in the district.  You will be receiving the assessment in early August.  This will pay for your conference registration and travel equalization between all those who attend.
Retired Pastors
It is the tradition of the Pastor's Conference to gift one night's lodging to our retired brothers who have been members of the Florida-Georgia District for five years.
We are not able to cover retired travel expenses however.  Please consider carpooling with your pastor! Please use the travel equalization form to be reimbursed for your hotel room stay.  Don't forget to include the room receipt.  Thank you for attending!
Further questions or clarification?  Email Billy@RevCreative.org
Important Links