District Convention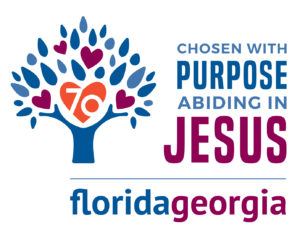 The 33rd Regular District Convention will be held in Orlando, June 22-24, 2018 at the Wyndham Orlando Resort International Drive. 
All information regarding the Convention will be posted here.
Forms and information to assist in your Convention planning have been uploaded below.
FLGA District Delegate Certification Form Copies must be sent to the district office by May 1.

Congregation Convention Checklist Form

(click to download)   This form is a checklist to insure you are ready for this summer's convention.    If you have any questions or concerns, you can reach Rev. Jay Winters either via email pastor@universitylutheranchurch.org, or by phone 850-224-6059

For those who would like to be an exhibitor, contact Debbie Talbot – 407-857-5556 Ext. 4

A block of rooms has been secured at a special rate for convention attendee and can be booked at the link below until May 4, 2018.

To Register for the Convention, click this link:  Convention Registration

Cost per person is $40.  If you need to pay for more than one person, please total the amount due and make one payment for everyone from your church.     Payments Page

Call for Nominations (nominations are closed)

FLGA District Nomination Form

 (nominations are closed)
Nominee Biographical Form (nominations are closed)
Overture Template – Circuit Overture deadline has passed.
Overture Template – Congregation Overture deadline

has passed.

The 32nd Regular District Convention was held on June 12-14, 2015 at the Orlando Airport Marriott, 7499 Augusta National Drive Orlando  FL  32822. See below for a review of the Convention. The proceedings from the Convention are also available near the bottom of this page.