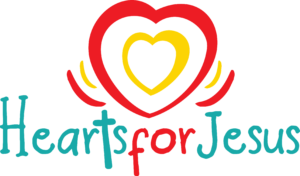 Each year for the last 30+ years, early childhood centers and K-12 schools in the Florida-Georgia District have partnered in supporting a special project we call, "Hearts for Jesus."  Simply stated, the 60+ Lutheran school ministries in Florida and Georgia, designate the chapel offerings for the month of February (or whatever month you choose), to support a ministry somewhere beyond our borders.

This year, we have selected World Mission, a ministry whose mission is to be the first to reach the "Unreached" people of the world with the Word of God.
One of the most powerful ministry tools they use is called, a "Treasure," a solar powered audio device that contains the Bible in the native language of the people who receive them.   Just imagine what a treasure they must be to those who hear the Word of God for the very first time.
World Mission is preparing downloadable resources for each school that has signed up, to use to help tell the story of their outreach ministry to children.  And, each school that participates will receive a Treasure to demonstrate to the children in your school, just how they work.  (Schools will be asked to return them so they can be deployed somewhere else in the world.)
A link to World Mission's Hearts for Jesus resource page is here.