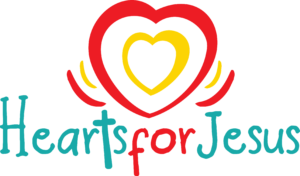 To all School Administrators and EC Directors!  We are so glad you are interested to participate in the 2020 Hearts for Jesus Project.
Please take a couple of minutes to check out the opportunity for your school ministry to support children beyond your campus through 2019-20 chapel offerings.
The 2019-20 project will benefit the Lead A Child Project.  Lead A Child is an independent Lutheran Mission Agency dedicated to sharing the Good News of Jesus' love to children through Christian education in third world countries.  Click here for a poster that you can share with your children and parents.
Lead a Child has prepared many resources for the classroom and for chapel.  Check them out online at https://www.leadachild.org/resources/.  Information about this ministry was originally shared at the 2019 Educators Conference in Daytona.
Lead a Child is working diligently to provide excellent education to underserved children in various countries in the World.  We want to commend it to you as a ministry to support as a recipient of a portion of your Chapel offerings in the coming school year.  After your project is completed, please send your offerings and a remittance form (click here for the form:    https://flgadistrict.org/wp-content/uploads/2020/01/2020-H4J-Remittance-Form.docx) to:
FLGA District School Ministries 
Hearts for Jesus
5850 T. G. Lee Blvd. Suite 500
Orlando, FL 32822
Or, you can make an online donation by going to the footer of any page of our website and clicking on the front page of the webiste "Payments and Donations."  Choose the "Hearts for Jesus" option to record your donation.
LeadaChild has been one of the greatest evangelistic methods in our country. Through this program, children are receiving the Gospel of Christ.
Rev. John K. Bundor, National President
The Christ Evangelical Lutheran Church of Sierra Leone
Mark A. Brink
Executive Director for School and Youth Ministries
Florida-Georgia District, LCMS
5850 T.G. Lee Blvd.  Suite 500
Orlando, FL  32822