The Kairos Network is dedicated to helping you share the unchanging gospel in an ever-changing world.
Through training/cohorts, everyday Christians learn to plant the gospel and make disciples where they live, work, learn, and play.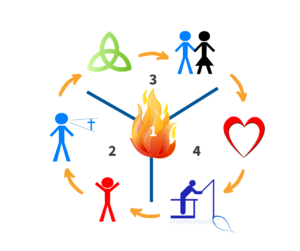 ASK the Holy Spirit to guide your meeting.
REVIEW from previous week: How did you follow Jesus last week? With whom did you share what you learned?
DISCOVER the truth from the Scriptures.  What do we learn about God? What do we learn about ourselves/other people? Practice telling the story in your group.
LIVING THE DISCIPLE-LIFE. Informed by the Scriptures you read, how will you follow Jesus this week? With whom will you share? How can we pray for one another and others?
Download the Disciple Making Picture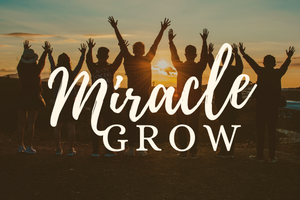 Miracle Grow will offer a seed investment of $300 to ministries that engage in and share their outreach and mission activity stories, pictures, and videos.
The goal is for the people of the FLGA District to learn, share ideas and examples, and celebrate God's mission of connecting people to Jesus. These stories inspire others to work in their communities to connect more people to Jesus.
Click here for the Miracle Grow information and complete an application today!
Start New Pathway
Don't let this pathway overwhelm you. Trails are best conquered one step at a time and with a guide! We can help you scale this to whatever God is inviting you to "start new." 
Below are the steps for a basic pathway to a new outreach, ministry, or a new church. These are subject to realities of context and culture and are offered only as a "map" to reach your goal. You will want to define the goal God is calling you to achieve. We are here to help you custom-design a map that fits your situation and goal.
This pathway is adaptable to your new start model.