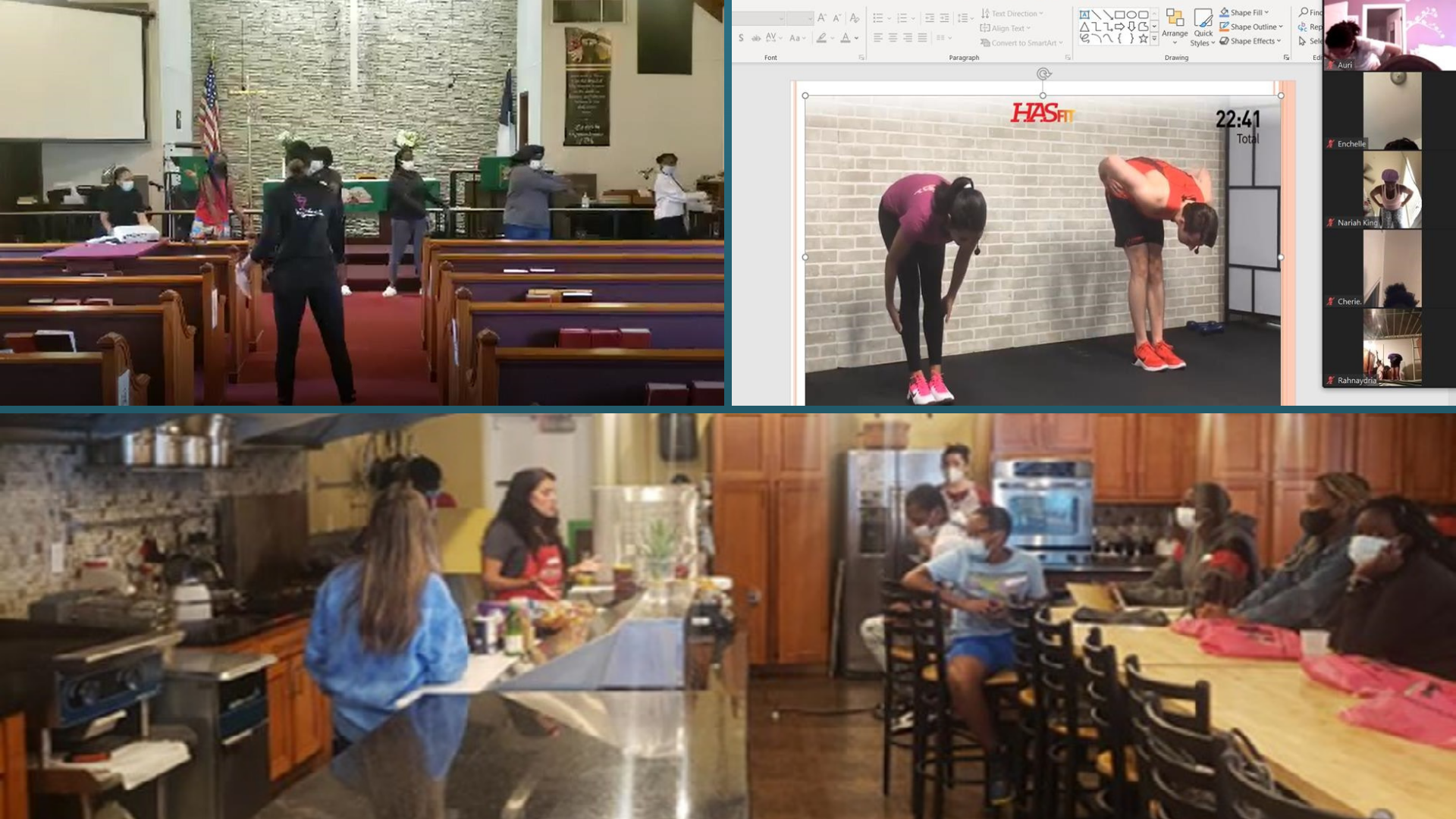 Our Savior Orlando and Rebecca's Garden of Hope participated in a "LET'S GET HEALTHY" LIFESTYLE PROGRAM
The goal of the program was to improve outcomes for youth ages 4-18, in the areas of: 1-Nutrition and Food Choices, 2-Physical Fitness, 3-Social and Emotional Mental Health, 4-Personal Well-being & Goal Setting. Youth were invited locally and nationally and held online to encourage more participation.
Sessions were held over the summer and included:
2 days/Week dance classes w/ a professional dancer,
2 days/Week Workout sessions & instructions:
Health, Mental Health and Wellness Friday,
Saturday & Sunday Bible Study & Art sessions.
A reading club
Ten youth were able to attend a healthy cooking demonstration at Hebni. To learn more about Hebni click here.
The final dance recital was held at Our Savior Lutheran in Orlando, FL, Sunday August 8th during worship service. Lynn Hogan from Prince of Peace, Orlando, FL assisted youth with creating their own tie-dye t-shirts featuring their own unique designed RGOH Healthy lifestyles logo which they wore during their final dance performance.
They also received journals and were encouraged to journal about struggles, challenges and successes, praying about each subject and include Bible verses that helped them deal with their struggles.
We look forward to partnering with them next year and getting more youth involved.