A new start is any new outreach designed to make disciples from starting new ministries to starting new sites and stand-alone congregations. Just as you follow a map when hiking an unknown trail, we have prepared a "Start New Pathway" which offers a "map" to guide you in starting new. The "Pathway" is quite flexible; you can use it as a guide for starting new ministries, micro-churches, new ministry sites and free-standing (chartered) congregations. We can help you scale this to whatever God is inviting you to "start new." Don't let this pathway overwhelm you. Trails are best conquered one step at a time, and with a guide!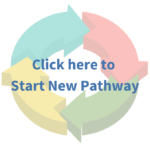 A micro-group and a discipleship group are essentially the same. A micro-group consists of three people. A facilitator (the first person – you!) invites one person. That one person invites one additional person. Micro groups have two rhythms: First, each person individually reads Scripture daily, secondly, the entire group meets together (personally or on line) once a week for 30-90 minutes to apply and share insights from the Word. See the "Disciple-Making Pattern" for a very simple and reproducible discipling guide.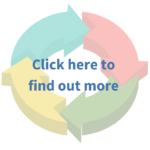 Questions?
Contact a member of the team below.
We are here to provide consultation, training, coaching and resources for individuals and congregations to connect people to Jesus in their communities. Connect with us!
How do you see yourself fitting into Jesus' call to the Great Commission? 
I see myself  fitting in by: