We partner with congregations and individuals to provide the resources and support for transitioning from where you are to where you would like to be by God's grace. Consider the menu of services below or contact us to talk about what might be most helpful for you. You may also download a copy through this link.Coaching
Coaching is a newer helping skill that powerfully supports individuals and groups to grow into their potential. Below are some videos and a link to an Ebook that may help you to understand that coaching is about helping you to change without telling you what to do!
What is Coaching? from ICF Headquarters on Vimeo.
The following video gives some further explanation of what coaching is and how it differs from other helping skills.
Coaching Defined from Rev. Scott Gress ACC on Vimeo.
The following video demonstrates some of the elements of coaching from three real coaching conversations with pastors in the FLGA district.
Coaching Demo Composite from C Scott Gress on Vimeo.
For those who would like to know more, download this new e-book entitled a What is Christian Coaching? Frequently asked questions and answers about Christian coaching by Rev. Scott Gress.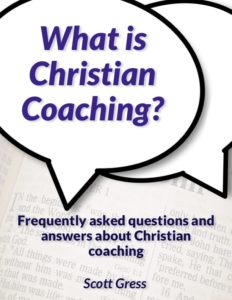 Contact:
The Florida Georgia District has partnered with Lutheran Counseling Services to provide resources of not only counseling through its Ministry Assistance Program (MAP), but also through leadership training, consulting and coaching with Rev. Scott Gress. You may contact at 561-542-4472 scottgress@me.com or his blog scottgress.com.